Entrust Resource Solutions Group - Validation Manager
Job Title:

Validation Manager

Category:

Technical roles

Closing Date:

30/08/2019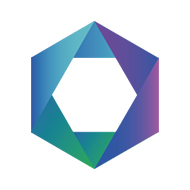 Validation Manager - PCR-based IVD
Ref: SCI-00085
Our client is an exciting and highly innovative multinational company headquartered in the United Kingdom, with operations and partners in the United States, Asia, Europe and Africa. The Company's technology innovates the molecular diagnostic work-flow, enabling delivery of rapid actionable answers to complex clinical questions at a price point accessible to both high and low resource settings. Reporting to the VP Quality and Regulatory Affairs, the Validation Manager is responsible for providing specialized validation support and oversight of external CMO's, critical manufacturing suppliers and internal development. Working closely with the VP Manufacturing and within the company QMS to agree and define documentation requirements and carry out and/or oversee external CMO practical aspects of IQ, OQ, and PQ validation tasks and associated validation approach/documentation and processes.
Responsibilities:
Lead validation activities relating to the company's instrument and cassettes and sample caddy products.

Ensure all requirements are laid out in validation protocols that cover all aspects of our partners processes, performance and internal equipment.

Achieve validation timescales and highlights potentially problematic processes and supports Internal/External teams in resolving these.

Establish and define, in-conjunction with CMO's and internal resources, acceptance test requirements.

Provide input to product validation requirements.

Set key validation criteria and specifications.

Manage and execute periodic validation reviews as required.

Execute statistical analysis to support validation procedures.

Lead supplier audits relating to validation topics.

Evaluate validation impact of proposed equipment or facility improvements.

Provide continuous improvement and streamlining of validation procedures.

Maintains all validation documentation updates throughout the product life cycle i.e. i.e. FMEA, URS, SIA, Risk, HSE, Work Instructions etc.

Establish site validation procedures/processes/templates.

Perform and manage all work in a safe manner and in compliance with local procedures/ company standards and current health, safety and environment legislation.

Process Development:

Ability to understand and apply Regulatory standards for the products being developed

Research and interpret standards for In-vitro Diagnostic devices and keep abreast of changes in regulations and standards to ensure that QuantuMDx validation activities comply and continue to comply

Participate in risk management to all aspects of product development including process risks and product risks. Able to apply sound judgment and act quickly to contain, address and mitigate any risks that occur

Experience of working with ISO 13485 is essential with direct experience working in the IVD industry an advantage.
Experience of planning, undertaking and recording process and product validation is essential with experience including multi-component assembly and injection moulded parts an advantage.
Outstanding teamwork and ability to interact with external and internal partners on fast-paced projects.
Good sense of humour and ability to adapt to a changing environment as the Company matures and moves from the R&D stage into commercialisation.
To apply for this role you can either use the link below or alternatively contact Andy Cuthbert on 01606 818290 or email andy@sci-search.com
https://www.sci-search.com/jobs/8840675/validation-manager.asp
Based North East
Salary Competitive
For more science vacancies go to www.sci-search.com