Entrust Resource Solutions Group - Project Manager – Invitro Diagnostics
Job Title:

Project Manager – Invitro Diagnostics

Category:

Technical roles

Closing Date:

30/08/2019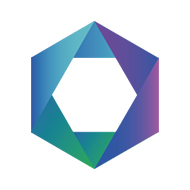 Project Manager – Invitro Diagnostics
Ref: SCI-00026
Our client is an exciting and highly innovative multinational company headquartered in the United Kingdom, with operations and partners in the United States, Asia, Europe and Africa. The Company's technology innovates the molecular diagnostic work-flow, enabling delivery of rapid actionable answers to complex clinical questions at a price point accessible to both high and low resource settings. The role of Project Manager requires a highly organised and proactive individual to assist the VP Systems Integration and other Project Managers in managing the various wide ranging scientific and engineering projects currently undertaken by the Company, both internally and with external global partners. Reporting to the VP Systems Integration, this role will work in close communication with the R&D Management Team in order to provide the necessary support, to ensure product development remains on track.
Responsibilities:-
Liaise daily with scientists and engineers in house and ensure excellent communication between teams and management.
To work with all stakeholders and members of the team to aid the delivery of projects to time and within budget.
To maintain Gantt Charts and projects plans, tracking deliverables and budgets.
To track existing grants and internal projects.
To take responsibility for delivering development projects on time and in budget
To maintain extensive project plans with various external suppliers effectively and highlight any deviations in timing or budget.
To maintain the tracking of deliverables and budgets both to customers and from suppliers.
Any other duties as reasonably requested from time to time.
Essential experience, knowledge and requirements -
Proven ability in project managing scientific or engineering projects.
Knowledge of Microsoft Project or similar.
PRINCE II Certification or equivalent (eg. AGILE, SCRUM)
Excellent communication and interpersonal skills.
Industrial assay development experience.
Experience of working in a quality led environment, preferably under ISO13485.
A degree in science or engineering, preferably the life sciences.
Advanced knowledge of Excel.
Advanced knowledge of Microsoft Office Project
To apply for this role you can either use the link below or alternatively contact Andy Cuthbert on 01606 818290 or email andy@sci-search.com
https://www.sci-search.com/jobs/8856073/project-manager-invitro-diagnostics.asp
Based North East
Negotiable salary + benefits
For more science jobs go to www.sci-search.com