Atelerix - R&D Scientist
Job Title:

R&D Scientist

Category:

Technical roles

Closing Date:

17/07/2019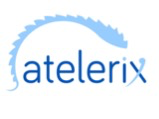 The Role: This is an R&D role, requiring someone with strong experience in mammalian cell culture and a thorough understanding of the pathways of cell death and survival. As well as working in our labs, there will be a need to liaise with customers and work in their labs to help them use our products. Key responsibilities include:
· Designing and performing experiments to investigate the behaviours of cells under different storage conditions
· Assessing results using a range of cell-based techniques
· Writing detailed plans, reports and protocols, presenting results to senior colleagues and collaborators
· Interacting with customers and working independently at remote sites
Requirements:
· PhD in a biological science discipline
· Extensive cell culture experience, preferably with primary cells, organoids, immune cells, plated cells
· Excellent communication skills (verbal and written)
· Experience in cellular biochemistry and metabolism and/or membrane biology
· Project planning and self-management
The ideal candidate will also have experience of working in industry and/or within quality management systems and a background in laboratory operations in the life sciences. All candidates must have the legal right to work and reside in the UK.
We're offering: A competitive salary, with a contributory pension, good holiday allowances and the possibility of long term incentive plans. There is the possibility of some foreign travel being required.
Newcastle offers a vibrant city environment at the same time as easy access to wonderful countryside and the stunning north east coastline - come and join us!
Salary range £30k-£35k
Closing date: 17/7/19
Contact mick.mclean@atelerix.cio.uk