CY Partners Scientific Recruitment - R&D Manager
Job Title:

R&D Manager

Category:

Technical roles

Closing Date:

05/07/2019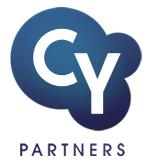 R&D Manager - up to £45,000, plus annual perfomance bonus.
An opportunity has arisen for a R&D Manager to join a reputable medical diagnostics company, and lead a team of Senior Scientists, providing both technical project support and guidance.
Working as the R&D manager you will provide technical leadership to projects, developing, planning, and executing experiments, to ensure the delivery of projects fall within budget and on schedule. You will also be responsible for the coaching and mentoring of your team, offering guidance on career aspirations and driving departmental innovations.
This is an ideal position for someone moving into line management as the successful individual will be given all the tools to develop and manage their team.
If you would like to be considered for this opportunity then apply today with your CV, or Call Owain at CY – 0191 477 4733 for more information