Cobra Biologics - Sales Support Officer
Job Title:

Sales Support Officer

Category:

Other

Closing Date:

20/06/2019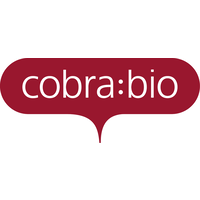 The key responsibilities will include:
Maintaining, developing, providing and analysing sales metric data and presenting results to the Commercial and Management teams as requested.
Collation and the updating of the Priority Leads/Sales funnel and providing data for commercial reports to the Board. Providing day to day administrative support to the Commercial team including:

document scanning and transmission of PDF versions.
setting up and maintaining a document tracking and archiving services.
updating corporate templates.

Organisation of internal and external meetings, including the co-ordination and distribution of agendas and minutes, organisation of travel requirements, and liaison with customers to ensure the smooth execution of their visits.
Managing the conference/trade show schedule for all territories, maximising value of attendance for Cobra.
Exploring external funding opportunities, such as grant and regional development, and applying for them to support new sales/export activities.
Providing market intelligence by track customer/prospect and competitor news flow. Exploration and identification of new sources of contacts for less explored territories via trade webinars/missions and actively participate in seeking new opportunities for the sales team.
Providing administrative support to the CEO
The ideal applicant will have GCSE qualifications (or equivalent) in at least five subjects including English, with demonstrable experience in an administrative role handling confidential information is required. The applicant should be able to demonstrate strong interpersonal, communication and organisational skills with an ability to build and maintain relationships both internally and externally. It is essential that the individual is able to manage their workload within the time constraints imposed and produce a variety of documents clearly and concisely. Proficient in use of Microsoft Word, PowerPoint and Excel and a self-motivated and flexible approach to work and hours is also essential.
The individual should have a genuine interest in developing a career in a commercial/sales department. Previous experience of working within a commercial environment, with a degree level qualification in a business related subject is desirable but not essential.
To upload you CV and Covering Letter please click here