SRG - Quality Officer
Job Title:

Quality Officer

Category:

Technical roles

Closing Date:

28/06/2019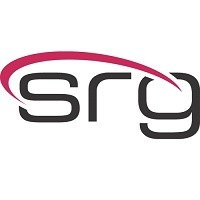 Title: Supply Quality Officer
Location: North West
Salary: Competitive + Benefits.
SRG have partnered up with one of the UK's largest generic pharmaceutical companies, who are actively looking for a Supply Quality Officer. This is a perfect opportunity to work with a global organisation who have a strong presence within generic pharmaceutical products, development and manufacturing.
We are looking for an experienced Quality Assurance Officer who can support with routine quality assessment of product batches which are produced by third party customers. You will work on supporting the QP with batch release of internally and externally manufactured products and assisting with internal and external audits.
Daily responsibilities;
Support with the sign of for Batch Manufacturing Records (BMR).
Supporting with customer/vendor complaints and performing the appropriate quality investigation.
Responsible for the approval of third party master documentation related to finished products.
Performing investigatory issues that arise from customers.
Key requirements;
Previous experience in a quality driven environment.
Educated to BSc level or equivalent within a scientific based subject.
Solid understanding of quality documentation such as Batch review/release documents.
Supported or been responsible for customer/vendor complaints and investigations.
Performed internal and/or external audits to relevant regulations such as GMP.
SRG are the UK number 1 recruitment company specialising in the science, engineering, clinical, pharmaceutical, food/FMCG, renewable, biotech, chemicals and medical devices sectors.
As scientists ourselves, our specialist sector knowledge and our passion are second to none. It's this combination that makes us different. We're committed to providing outstanding temporary, contract and permanent career opportunities of all levels for our candidates and a comprehensive range of expert strategic recruitment services for our clients.
For more information regarding this position or any others, please call Dan on 0161 868 2205.
Key Words: GMP, QA, Quality Assurance, Internal, External, Audits, Customer complaints, Vendor complaints, BMR, Batch review, Batch release.