SRG - Animal Technician
Job Title:

Animal Technician

Category:

Technical roles

Closing Date:

03/05/2019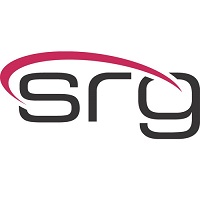 Title: Animal Technician
Location: North West
Salary: Competitive
SRG are currently working with an expanding contract research organisation based in the North West, who are currently looking for an Animal Technician to support them with the development of early stage testing.
Daily responsibilities;
- The overall care of rodents, ensuring the highest levels of animal welfare and culture of care at all times.
- Testing article reconstitution prior to dosing
- Performing dosing using the common routes
- Tumour implantation and growth monitoring
- Post mortem tissue removal/blood sampling.
Key requirements;
- Hold a Home Office Licence.
- Extensive experience performing subcutaneous, intra-peritoneal and intravenous injections in mice and or rats.
- Experience of tumour xenograft models – would be desirable but not essential.
- Test Article handling / reconstitution according to instructions (preparing solutions, dilutions).
- Good record keeping and attention to detail – experience following GXP SOPs would be an advantage
- Previous experience performing the above day to day tasks is essential.
SRG are the UK number 1 recruitment company specialising in the science, engineering, clinical, pharmaceutical, food/FMCG, renewable, biotech, chemicals and medical devices sectors.
As scientists ourselves, our specialist sector knowledge and our passion are second to none. It's this combination that makes us different. We're committed to providing outstanding temporary, contract and permanent career opportunities of all levels for our candidates and a comprehensive range of expert strategic recruitment services for our clients.
If you would like to apply for this position, please use the link provided. Alternatively please email a copy of your CV to Dan Nightingale at daniel.nightingale@srg.co.uk
For more information regarding this position or any others, please call Dan on 0161 868 2205.