LiCa Scientific Ltd - Sales Manager (or Representative) - Europe
Job Title:

Sales Manager (or Representative) - Europe

Category:

Non-technical roles

Closing Date:

22/11/2021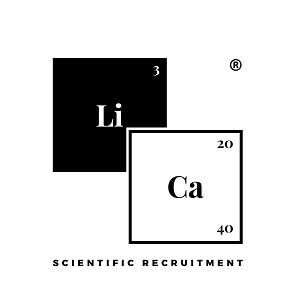 Sales Manager (or Representative)
Permanent role
European Time Zone Located
Our client is a German Headquartered business which has sites in Ireland, Spain and the UK, with a presence growing in the USA and Scandinavia. Established over 30 years they manufacture speciality chemicals on a global scale.
The provide Research and Development Services from their network of Laboratories, Production Outsourcing from their Plants, and have their own fine chemical portfolio they manufacture for the market. They are a very successful and stable organisation. They are seeking a Sales Manager or a Sales Representative, one role exists and they are flexible on the hiring solution.
The successful candidate will be focusing on Business Development within the Fine Chemical Research and Development market. This will be a role gathering market knowledge and promoting the business in close cooperation with the sales director.
You can be based in a European time zone and some language skills in German is an advantage.
What you'll do:
Developing R&D customers base and visibility of the clients brand in the scientific community
Preparing offers and follow ups as well as receiving and negotiating orders
Organising and conducting on-line and phone customer's meetings within regions of responsibility
Connecting and networking with scientific community, publishers, conference organisers
Market Research and feedback about product needs, competition activities and needs of marketing actions to reach optimal, sustainable market growth
Some administrative and sales office supporting tasks
Your Background:
Science degree or equivalent (chemistry is preferred)
Experience in sales environment involving personal customers' contact
Excellent written and verbal communication skills
Interpersonal skills in building rapport with customers
Competency in Microsoft applications
Full clean diving license
German language is an advantage
Our benefits:
Competitive salary
Work in friendly environment with importance laid on professional development
Laptop and phone
Stable employment with good career prospects
Enhanced parental leave
Further Information:
Our client is a family owned middle size enterprise with HQ Germany. Since starting in 1987 they have offered specialty chemicals to major life science and chemical companies worldwide. They offer in-house production from Spain, as well as custom and contract manufacturing. Research and development from Germany complement their service. The recent rapid growth brought them to Ireland, where a local office was created in Kilkenny in 2018.
To apply click the link: https://www.licasci.com/jobs/sales-manager-slash-representative
On this occasion LiCa Scientific is acting as an employment agency.