LiCa Scientific Ltd - Sales and Business Development Manager - Europe
Job Title:

Sales and Business Development Manager - Europe

Category:

Non-technical roles

Closing Date:

22/11/2021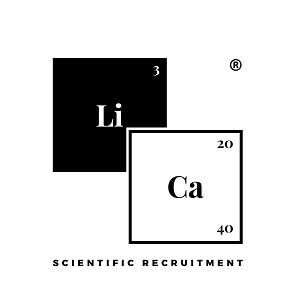 Sales and Business Development Manager
European Territory
Permanent role
Our client is a Contract Development and Manufacturing Organisation in the Pharmaceutical industry. They are headquartered in Germany with sites throughout Europe and the USA, with several brands comprising the business. They are seeking a Sales and Business Development Manager to operate in Europe. This role can be based in any country in Europe, allowing convenient travel to clients on the continent and working hours being in the same time-zone.
What you'll do:
Responsible for the business development and sales activities for Europe
Execute the business strategy for CDMO business
Identify market trends and opportunities within the pharmaceutical and develop potential projects to be custom manufactured
Visit potential customers within Europe and define the key account strategy for these customers
Write a visit report about any relevant customer contact/visit
Generate monthly reports about business development activities and major market developments in the pharmaceutical industry in Europe
Collaborate on pricing strategy based on the cost calculations and communicate / negotiate with the customer
Implement and grow the CDMO business based on yearly, agreed-upon budget goals, i.e. starting with a budget for 2022 to be agreed upon during the budgeting process
Plan, organize and participate in trade shows and relevant exhibitions.
Collaborate with colleagues and communicate all necessary information back to colleagues and the Management
Use of KPIs to define measures and monitor their implementation/performance
Your background:
The ideal Candidate will have significant network and business development experience within the pharmaceutical and biotech industries, along with a track record of successfully managing sales/business development activities in this industry.
Bachelor's Degree in Chemistry or Chemical Engineering is required. An advanced degree (PhD) in one of these disciplines is strongly preferred;
Significant experience in the pharmaceutical industry, several years of which should include business development experience in contract research, contract manufacturing of intermediates and APIs or related products and service;
A natural "networker" who has built a well-established network and has well-developed prospecting and closing skills;
A verifiable track record of negotiating and closing complex contracts;
Excellent interpersonal, communication, influencing, negotiation, and presentation skills that establish and maintain business relationships;
Team player and self-reliant personality with strong social skills as well as a confident appearance - both internally and externally - also in negotiations with customers and partners;
Highly developed innovation and entrepreneurial skills – a proven problem solver and independent thinker;
Demonstrated ability to work effectively in a cross-cultural environment;
Business fluent in written and spoken English;
Readiness to travel
We are happy to answer any questions on a confidential basis with interested parties.
All enquiries, formal or informal will be treated sensitively.
To apply click the link: https://www.licasci.com/jobs/sales-and-business-development-manager
On this occasion, LiCa Scientific is acting as an employment agency.