CY Partners Scientific Recruitment - Microbiology Manager
Job Title:

Microbiology Manager

Category:

Technical roles

Closing Date:

27/08/2022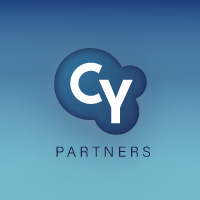 Looking for a varied role, where you would be supporting a range of business functions from laboratory work to direct customer facing support? We're working with a leader in contract pharmaceutical analytical services, who are looking for an enthusiastic microbiologist to join and take the lead on a number of client projects.

If you're looking to join an organisation where you will be part of a team helping to drive and deliver unique client projects, look no further.
CY Partners are working with a leading and reputable provider of compliance and analytical services as they seek an experienced Microbiology Manager , to support from their laboratories in Barnard Castle.
The role offers a great opportunity to join a varied environment and organisation passionate about delivering a quality service to their global clients. They work to innovate and offer practical solutions.
With a hybrid of laboratory and client facing work, you'll be given the opportunity to help develop the microbiology team further, and all the tools needed to help resolve technical problems for customers.
This is a full-time permanent post and comes with a great salary, benefits and full employee perks package.
The role:
Management of the microbiological team
Development and Validation of test methods in accordance with regulatory and company requirements
To provide training and help develop other team members
Ensure analysis of client samples meet strict deadlines
Checking and approving results
Investigations of OOS/deviations
Supporting the business development unit with enquiries and business opportunities
Experience required:
Previously worked to regulatory requirements, preferably GMP
A degree in Microbiology or relevant life sciences
Experience of managerial/leadership experience in a laboratory setting
Good working knowledge of microbiological techniques
Worked with Quality Management Systems
Interested in exploring this excellent opportunity further? Contact CY Partner for an informal chat or apply with a CV