VRS Ltd - Biomarker Expert
Job Title:

Biomarker Expert

Category:

Technical roles

Closing Date:

10/06/2021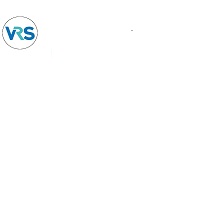 Rare and highly rewarding opportunity for a Biomarker Expert to join a leading scientific business!
As a senior member of the organisation your primary responsibilities will include promoting and leading an established Biomarker service for our clients' current portfolio. In-house you will be the recognised technical expert and will be tasked with the development and validation of challenging novel biomarker methods supporting both the Immunoassay & LC-MS Bioanalysis teams. You will be pivotal in liaising with crucial clients and sponsors on technical issues, attending and presenting at international meetings and advising on best scientific practices to ensure quality/ compliance to the relevant regulations (GLP, GCP, ISO15189). You will also offer technical support to the Business Development team as they aim to identify and secure new business opportunities, tracking market trends and proposing business plans to capitalise upon these.
Qualifications
PhD/ MSc/ BSc with industry experience in a bioanalytical setting (GLP, GCP)
Extensive experience in developing & validating Biomarker specific assays across multiple platforms e.g., immunoassays (ELISA, ECL, MSD, Simoa/ Qaunterix) &/or Mass Spectrometry (HR-MS, MS/MS, Q-ToF)
Understanding of biomarker pathways from Discovery to Exploratory to various endpoints (1°, 2°, safety etc)
An outstanding reputation via a strong scientific pedigree; ability to influence and lead internally and externally
This a unique opportunity to apply your technical expertise to establish yourself and our client as industry leaders in an exciting business area!
Contact Craig at VRS for further details! 01615043810 OR crobinson@vrsrecruitment.com
Keywords: Bioanalysis, Bioanalytical, Pharmacokinetic, PK, Immunogenicity, Biomarker, LC-MS/MS, LC/MS/MS, Immunoassay, Flow Cytometry, qPCR, Gene Therapy, Oncology, Senior leader, Leadership, Clinical, Biopharma, Discovery, GCP, GLP, Preclinical, Principal, Cambridgeshire, VRS7059CR
Follow VRS Recruitment on LinkedIn to view all our latest vacancies!
Please note that by submitting your application to VRS Ltd your details will be registered with us so that we can contact you about suitable job opportunities now and in future. You may unsubscribe at any time by emailing us directly via our website.