University of Manchester - Research Fellow Future Biomanufacturing Research Hub (2 Posts)
Job Title:

Research Fellow Future Biomanufacturing Research Hub (2 Posts)

Category:

Other

Closing Date:

05/08/2019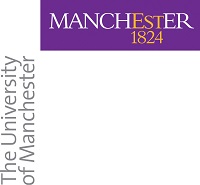 The University of Manchester is leading a new Future Biomanufacturing Research Hub (FBRH), funded by a major award from the EPSRC and BBSRC, which will become an UK/European Biomanufacturing Centre of Excellence, based at the University of Manchester with Spokes at Imperial, UCL, Nottingham, IBioIC, CPI, and the UK Catalysis Hub at Harwell.
The FBRH will develop new underpinning technologies based on industrial biotechnology (IB) to enable efficient, sustainable and innovative bio-based manufacturing in three key sectors – Pharmaceuticals; Value-added Chemicals; and Engineering Materials.
The FBRH will connect Hub and Spoke strengths in interdisciplinary industrial biotechnology (IB) discovery science with industry to stimulate innovative and sustainable biomanufacturing capabilities and position the UK at the vanguard of economic Clean Growth and the forefront of international developments in the global bio-economy.
We have recruited an expert research team to provide the Hub with a diverse interdisciplinary resource supporting a mix of innovative platform research and across multiple projects supporting two complementary Grand Challenge themes "Automated and integrated biocatalyst engineering for biomanufacturing" and "Realising the value of industrial biotechnology at scale" working with academic and industrial partners of the Future BRH. We now seek a further 2 Research Fellows to work in the areas of process scale-up and techno-economic analysis.
Appointed at this senior grade, the expectation is that holders of these senior research positions will have the necessary expertise and experience to establish the research platforms and drive forward the portfolio of science programmes working collaboratively with academic and industrial partners.
You will have the required broad vision and experience to manage demands arising from multiple projects and a strong ethos for team-based working will be essential.
For further information and to apply, please visit: https://www.jobs.manchester.ac.uk/displayjob.aspx?jobid=17147