Stream Bio LTD - Molecular Biologist PhD
Job Title:

Molecular Biologist PhD

Category:

Technical roles

Closing Date:

31/07/2019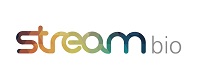 Location:
Alderley Park, Congleton Road, Nether Alderley, Macclesfield, Cheshire, SK10 4TG.
Job description:
37.5 hours a week.
12 month contract with the potential of becoming permanent
Salary £36,000 - £41,000 depending on experience
Stream Bio, a young fast growing company with exciting future centred around an innovative nanoparticle technology, are looking for an enthusiastic PhD level molecular biologist with experience and skills in the following:
Protein / antibody / nucleotide linkage to nanoparticles, fluorophores or other substrates
Familiarity with microbiology and pathogens, particularly of Clostridium difficile would be an advantage
Fluorescent microscopy (cell imaging, confocal, super resolution)
Experience of protein production and purification techniques.
Experience of using fluorescent labels in diagnostics
General molecular biology techniques (gel electrophoresis, Western blot, dot blot, immunocytochemistry or ELISA).
Familiar with spectrophotometer or plate based florescence assays
The position will centre around a specific planned 12 month R&D work programme, as well as other goals to further support and widen the company's products already commercially available. There is a strong possibility the position could be made permanent. This is a great opportunity for the successful candidate to be involved with a growing company at the cutting edge of biomedical nanoparticle science.
The position will be located at Alderley Park, Congleton Road, Nether Alderley, Macclesfield, Cheshire, SK10 4TG.
Please send a CV to andy.chaloner@streambio.co.uk.