Reelvision Print - Southern Based Area Sales Manager
Job Title:

Southern Based Area Sales Manager

Category:

Other

Closing Date:

30/06/2019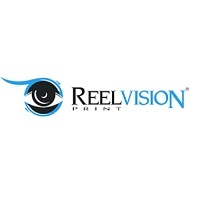 Responsibilities
Seek out, develop and target new opportunities. Analyse the given territory / market potential, track sales and market developments.
Present and represent Reelvision print, focusing on the strengths of the company.
Manage and develop exiting customers, building relationships and growing the existing business.
Achieve agreed sales targets.
Work closely with the internal production team, coordinating the sales development and managing new projects.
Supply management with weekly reports, updating and communicating developments and future plans.
Skills needed
Proven work experience as a sales representative within the print market.
Excellent knowledge of MS Office.
Highly motivated and target driven with a proven track record in sales.
Excellent selling, communication and negotiation skills.
Prioritizing, time management and organizational skills.
Ability to create and deliver presentations tailored to the audience needs.
Relationship management skills and openness to feedback.
Personality!
Would like to have
Familiarity with PS9000 code of practices.
Specific market knowledge of the Pharmaceutical, healthcare, personal care market.
Understanding of Flexographic print process.
Good working knowledge of the print industry and repro.
Salary negotiable dependant on experience. Non capped bonus structure.