SRG - QC Virologist
Job Title:

QC Virologist

Category:

Technical roles

Closing Date:

27/06/2019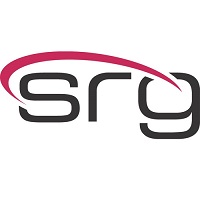 Job Title: QC Virologist.
Location: Speke, Liverpool.
Contract: Initial 11 Month Contract.
Rate: Highly Competitive + Shift Uplift.
SRG are currently working with a global pharmaceutical manufacturer based in Liverpool, looking for a graduate level candidate to join them as a QC Virologist. The site in Speke specialises in the production of sterile injectable products, for the treatment of the flu. This is a fantastic opportunity for a Biological Science graduate seeking industrial experience within the Biotechnology sector. This is a rotating 4 on 4 off shift pattern, working 07:00 – 19:00 days shifts.
Main responsibilities:
- Performing a range of immunological tests within a highly regulated Quality Control laboratory to GMP regulations.
- Performing routine QC testing including ELISAs, PCR and assay work.
- Documenting laboratory results in an accurate and timely manner.
- Complying with GMP regulatory requirements at all times.
Key requirements:
- Educated to BSc /MSc level in a relevant scientific subject.
- Demonstrable experience performing ELISAs, PCR or other immunological assay within a laboratory environment.
- Understanding of GMP/pharmaceutical regulatory requirements.
Apply direct today, or for more information email nathan.mccarron@srg.co.uk or call Nathan McCarron on 0161 868 2234.