SRG - Research Analytical Chemist.
Job Title:

Research Analytical Chemist.

Category:

Technical roles

Closing Date:

07/06/2019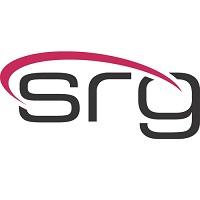 Title: Research Analytical Chemist.
Location: Lancashire, North West.
Salary: Competitive.
Duration: Permanent.
SRG are currently working with a world leading and specialist in manufacturing drug delivery systems and pharmaceutical components. This organisation have more than 45 years' experience in meeting the needs of the world's leading pharmaceutical companies. They have a strong presence and reputation for providing reliable medicines and delivery systems.
As a Research Analytical chemist you will be responsible for developing and validating analytical methods by HPLC and other inhalation techniques, such as MDI or DPI. You will also support with some routine testing, troubleshooting analytical techniques, interpreting documentation and providing training and guidance to junior team members.
Daily responsibilities;
Develop and promote within the team a good understanding of specialised testing methods such as NGI, Spray Pattern or ACI.
Analytical method development and validation.
Develop and promote good HPLC working practices.
Ensure that analytical equipment is maintained and utilised correctly and efficiently
Key Requirements;
Have Industrial experience ideally within a pharmaceutical or inhalation setting.
Solid understanding around HPLC and other analytical techniques, able to work independently and record your own results to set regulations.
Hands on experience developing, validating and transferring analytical methods especially with HPLC.
SRG Summary
SRG is the UK's number one recruitment company specialising in the scientific, engineering, clinical, pharmaceutical, food/FMCG, energy & renewables, biotech, chemical and medical device sectors.
As scientists ourselves, our specialist sector knowledge and our passion are second to none. It's this combination that makes us different. We're committed to providing outstanding temporary, contract and permanent career opportunities of all levels for our candidates and a comprehensive range of expert strategic recruitment services for our clients.
If you would like to apply for this position, please use the link provided. Alternatively please email a copy of your CV to
daniel.nightingale@srg.co.uk
For more information regarding this position or any others, please call 0161 868 2205.
Keywords: Analytical, Inhalation, Method development, Method Validation, Scientist, HPLC, Chromatography.