SRG - Protein Characterisation Scientist
Job Title:

Protein Characterisation Scientist

Category:

Technical roles

Closing Date:

07/06/2019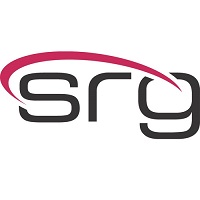 Job Title: Protein Characterisation Scientist
Duration: 12 Months – with view to extend
Salary: Competitive
Location: Merseyside

SRG are currently looking for a Protein Characterisation Scientist, to join a global biopharmaceutical development focused on developing, manufacturing and commercializing branded pharmaceutical, device, biologic, surgical and regenerative medicine products for patients around the world.

As a Protein Characterisation Scientist, you will be responsible for the development of characterisation methods, mainly focusing on biopharmaceutical/protein characterisation. You will be utilising your existing experience with protein characterisation, working on key techniques such as Mass Spec and Biophysical analysis. You will develop new characterisation methods, on UPLC or HPLC.

Responsibilities include:
• Lead the development of protein characterisation using key techniques such as Mass Spec (MS).
• Lead the development and delivery of suitable analytical (HPLC) methods for sample testing to support product development and cGMP production activities.
• Develop, validate and transfer analytical/characterisation methods, ensuring that they comply with GMP and other regulations.
• Writing analytical procedures to the required quality for global research and development.
• Initiation and investigation of OOS's, Deviations, Change Controls and CAPAs and notifying senior management of the occurrence where required.

Key Requirements;

• Be educated to BSc level within a scientific/pharmaceutical related subject.
• Experience with protein characterisation.
• Working knowledge of analytical techniques including, HPLC, UPLC and/or LCMS.
• Experience with method development and validation of new biopharmaceutical methods.
• Experience working within a cGMP setting.


SRG are the UK number 1 recruitment company specialising in the science, engineering, clinical, pharmaceutical, food/FMCG, renewable, biotech, chemicals and medical devices sectors.

As scientists ourselves, our specialist sector knowledge and our passion are second to none. It's this combination that makes us different. We're committed to providing outstanding temporary, contract and permanent career opportunities of all levels for our candidates and a comprehensive range of expert strategic recruitment services for our clients.

If you would like to apply for this position, please use the link provided. Alternatively please email a copy of your CV to Dan Nightingale at daniel.nightingale@srg.co.uk. For more information regarding this position or any others, please call Dan Nightingale on 0161 868 2205

If you have a scientific background and this position is not relevant / suitable for you please feel free to get in touch or visit www.srg.co.uk to view our other vacancies.

Keywords: GLP, GMP, cGMP, GXP, Biopharmaceutical, Biomolecules, protein, characterisation, Bio Analytical, Biopharma, HPLC, UPLC, Analyst, Chromatography, Method development, Method Validation, Research & Development, R&D.