SRG - Laboratory Manager
Job Title:

Laboratory Manager

Category:

Technical roles

Closing Date:

29/03/2019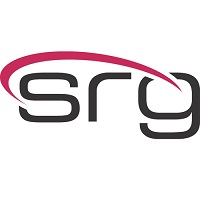 Title: Laboratory Manager
Location: Cheshire
Salary: Competitive + Benefits
As a Laboratory Manager, you will be responsible for the management of sample handling and laboratory processes, in line with SOP standards. Commissioning and validation of new laboratory equipment and processes. Ensure compliance with ISO and Health & Safety documentation with procedures, working collaboratively with the quality department and the laboratory scientific director.
Key Accountabilities:
- Developing, implementing & ensuring adherence to SOPs, H&S processes & quality standards.
- Managing the laboratory environment, infrastructure, equipment and budget.
- Recruiting, training & developing and line managing laboratory team members.
Essential Criteria;
- Strong line management skills especially within a scientific or laboratory setting, ideally working within an automated laboratory.
- Experience of working and managing laboratory teams in high throughput environments.
- Proven track record of developing and validating new laboratory methods and equipment.
- Experience of working in and managing laboratories accredited to international regulations, such as GMP/ISO.
- Ability to work accurately, flexibly, as part of a team, can manage own workload with minimal supervision.
SRG are the UK number 1 recruitment company specialising in the science, engineering, clinical, pharmaceutical, food/FMCG, renewable, biotech, chemicals and medical devices sectors. As scientists ourselves, our specialist sector knowledge and our passion are second to none. It's this combination that makes us different. We're committed to providing outstanding temporary, contract and permanent career opportunities of all levels for our candidates and a comprehensive range of expert strategic recruitment services for our clients.
If you would like to apply for this position, please use the link provided. Alternatively please email a copy of your CV to Dan Nightingale at
daniel.nightingale@srg.co.uk
. For more information regarding this position or any others, please call Harrison on 0161 868 2205.
If you have a scientific background and this position is not relevant / suitable for you please feel free to get in touch or visit www.srg.co.uk to view our other vacancies.
Keywords: Scientist, Manager, Laboratory Manager, High throughput, Developing methods, validating methods, Analytical, tissues, Biology.