Intertek Pharmaceutical Services Manchester - Study Director - GLP / GCP
Job Title:

Study Director - GLP / GCP

Category:

Technical roles

Closing Date:

01/04/2019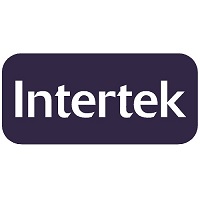 This is an exciting opportunity for a Study Director / Project Manager to join our dynamic team based in Manchester.
Do you have specialist expertise in method development and, bioanalytical method validation according to the FDA/EMA regulatory guidelines?
Do you have specialist expertise in project management of the sample analysis studies supporting GLP Toxicology or GCP Clinical studies?
Do you have knowledge of Pharmacokinetic (PK), Immunogenicity/Anti-drug antibody, cell-based assays or Biomarker analysis?
Have you managed analytical studies utilizing analytical platforms such as Mass Spectrometry, Immunoassay, Cell Based assays, qPCR and/or Flow Cytometry?
Do you want to be part of a fast-growing, dynamic, successful team as part of a FTSE 100 company?
Do you want to work for a company that rewards performance?
If you answered yes to all of the above, we want to hear from you
ABOUT US
Intertek is a leading Total Quality Assurance provider to industries worldwide. Our network of more than 1,000 laboratories and offices and over 43,000 people in more than 100 countries, delivers innovative and bespoke Assurance, Testing, Inspection and Certification solutions for our customers' operations and supply chains.
Intertek's support for Chemical & Pharmaceutical industries goes beyond assurance, testing, inspection, and certification.
Their global network of sophisticated, highly regulated and advanced laboratories, coupled with their scientific expertise offers clients a broad scope of expert support, from accelerating new product research and development to helping them protect their intellectual property.
This resource, coupled with field of regulatory experts and experienced scientists and engineers from the industry, enables Intertek to ensure the safety, quality and performance of new products, while providing true problem-solving and business improvement support.
ABOUT THE ROLE
Intertek Pharmaceutical Services Manchester (IPSM) has an extensive range of analytical instrumentation and provides analytical/bioanalytical services to customers in the pharmaceutical, biopharmaceutical, personal care and speciality chemical sectors in a GLP, GCP, and GMP regulated laboratory.
As Project Manager (PM) you will coordinate and manage a range of GLP and/or GCP regulated analytical studies, ensuring delivery is on time and within budget.
The successful candidates will act as a GLP Study Director and/or GCP Responsible Scientist for regulatory studies conducted on behalf of customer businesses.
Project Management Responsibilities
Drive performance through setting clear performance expectations
Managing client expectations and concern for impact
Manage and deliver a personal portfolio of analytical/bioanalytical studies and investigations
Contribute to post project reviews aimed at identifying key learning points and where necessary initiating and delivering appropriate improvement plans to address deficiencies in project delivery and overspend/resource utilization
Archive studies within a timeframe
Ensure optimal use of available resources [people, instrumentation, and equipment] and strive to improve cost effectiveness through good work scheduling, project management and effective experimental design.
Ensure all analysts have full clarity of the analytical work programme agreed with the client before work commences
Additional information
The Manchester site operates on a flexible working basis where core hours are 37.5 hours per week. The role holder must be willing to work to a flexible schedule as the business requires.
A successful PM must possess strong organizational and communication skills in addition to scientific knowledge to manage the complexity of tasks and relationships associated with the conduct of a study project. A project manager needs to be able to communicate effectively with the client and with the analytical team. Project management is the facilitation of planning, organizing, securing and managing resources, and controlling or monitoring progress to achieve the specified project goals.
At IPSM we manage a wide range of projects to GxP, including but not limited to
Method Validation
Stability Studies
Pre-clinical and Clinical Sample Analysis
ABOUT YOU
Required skills and experience
B.Sc / MSc/ PhD in Chemistry or Biology (or related scientific discipline)
At least 5 years' experience in the practical and theoretical aspects is essential
Broad knowledge and awareness of technical specialism is essential
Proven experience in effective and efficient project delivery is essential
Comprehensive experience of working in a GxP regulatory laboratory essential
Good practical laboratory and problem-solving skills
Good IT literacy skills
Personal qualities
Analytical
Commercial acumen
Promotes company values to others and supports values in daily activities and decisions, whilst incorporating company vision when planning
Results driven to focus contribution on activities which meet company goals and deliver the greatest value
Ability to demonstrate exceptional customer service
The ability to demonstrate respect, equity, and empathy for a diverse community
Be aspirational in shaping yours and the company's future by motivating and energising colleagues in achieving united goals
Encourage teamwork (promote operational synergies and alignment) to support each other, our customers and grow together
Highly energised mindset with willingness and desire to learn and adapt individually
Motivated, self-starter
Drive performance by ensuring performance expectations are met
Ability to critique and improve activities through continuous improvement and innovation
Makes timely and sound decisions based on analysis of the information presented
Fosters integrity and honesty
Ensure compliance to company, industry and regulatory standards
Highly organised with strong attention to detail
Demonstrates flexibility and resilience to meet the demands of the role
HOW TO APPLY
Please provide a CV, Covering Letter (outlining your suitability for the role) and Salary Expectations to cpukhrcareers@intertek.com. All candidates will be required to confirm eligibility to work in the UK before starting employment.
WHY INTERTEK?
Intertek has been a pioneer for 130 years.
Our rich history reaches back over 130 years to some of the world's leading pioneers in the Quality Assurance industry. Our story starts at the inception of the modern testing industry and evolved from the combined growth of a number of innovative companies.
We are a leading Total Quality Assurance provider to industries worldwide.
Today Intertek a global force and continues to innovate to offer superior customer service. Our network of more than 1,000 laboratories and offices and over 43,000 people in more than 100 countries, delivers innovative and bespoke Assurance, Testing, Inspection and Certification solutions for our customers' operations and supply chains.
True to the innovative spirit of our founders, we are continuing to re-define the industry with our Total Quality Assurance value proposition – going beyond physical quality control through our Testing, Inspection and Certification services to offering Total Peace of Mind, as we additionally provide Assurance services, ensuring our customers' operating procedures and systems are functioning properly.
Behind it lies our Customer Promise – Intertek Total Quality Assurance expertise, delivered consistently with precision, pace and passion, enabling our customers to power ahead safely.
It is our people that make the difference – be one of us.
Intertek is a family that is committed to working together to bring quality and safety to life in an environment which respects diverse perspectives, experiences, and traditions as essential, and values each employee's contribution toward achieving their business objectives.
By joining Intertek's global team you will share our vision of becoming the world's most trusted partner for Quality Assurance. In addition, you will work with some of the best, brightest, and most inspiring people in the Assurance, Testing, Inspection, and Certification industry who go above and beyond to deliver Total Quality Assurance to industries worldwide whilst exceeding customer expectations, globally 24/7.
All the personal data we process will be in line with our Privacy Policy as per link - http://www.intertek.com/privacy-policy/ We will use your data to make a decision about assessing qualifications and work suitability for a particular job and your possible appointment for an interview.
Intertek operates a preferred supplier arrangement and we do not accept unsolicited approaches from agencies