Quay Pharma - Pre- Clinical Scientist
Job Title:

Pre- Clinical Scientist

Category:

Technical roles

Closing Date:

01/03/2019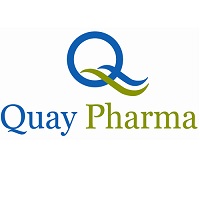 Quay Pharma are expanding their capabilities and have created a Pre-clinical Formulation Service. This service offers rapid high throughput development of pre-clinical formulations and characterisation of these formulations to select lead candidates for pre-clinical testing. As part of this expansion, Quay are recruiting a pre-clinical scientist to lead the formulation and testing of client's new API's. The person should ideally be educated to a Master's or Ph.D. level with experience in both formulation science and analytical chemistry. They should be able to work independently, in a logical methodical manner to produce high quality, accurate data. As this is a new service offering then there will be opportunities to contribute innovative ideas to develop the platform further. Previous experience within a GxP industrial setting is desirable. Similarly experience of client interactions and managing time effectively against business priorities would be an advantage. Excellent communication and interpersonal skills essential.

Summary: Working within the new pre-clinical department to deliver optimised pre-clinical formulations to clients using a scientific rapid screening approach.

Key responsibilities:
To work closely with the Head of Pre-Clinical Services carrying out study critical laboratory tasks, ensuring projects are delivered to both a high quality and scientific standard.
To support Business Development in the generation of budgets and quotations.
To produce protocols, in line with standard departmental working practices.
To produce high quality, but concise reports in line with standard working practices.
To maintain accurate data and experimental records.
To produce COSHH and Risk Assessments, in line with SOP's.
To comply with the health and safety requirements of the site.
To perform problem solving/trouble-shooting as required.
To present a weekly update during departmental meeting.
To participate in client meetings (on site and TCs).
To participate in Continuous Professional Development activities to further progress scientific knowledge, for example, by attending relevant symposia/conference meetings and to disseminate this information to other members of the Pre-clinical team.
To produce material for use in marketing, scientific papers and posters for presentations at scientific meetings.
To perform other duties in a pre-clinical technical capacity as required by the business.
Act as an ambassador for the company, reflecting company and business values
General Duties:
Ensure all log books are maintained with excipients and test items booked in correctly.
Ensure staff are trained in equipment use.
Produce, review and update equipment and pre-clinical specific SOP's as appropriate.
Maintain a high level of laboratory housekeeping including maintenance of pre-clinical specific equipment.
Ensure sufficient stock levels of consumables, excipients and appropriate PPE are kept.
Check and review of other scientists work where required.
Person Specification
Ability to work independently in a logical, methodical manner.
Excellent attention to detail required to produce high quality, accurate data.
Excellent communication skills required.
Good interpersonal and teamworking skills required.
Able to contribute innovative ideas to the pre-clinical technology platform.
Experience in both formulation science and analytical chemistry required.
Experience of a GxP service-providing laboratory desirable, but not essential.
Ability to manage own time effectively against business priorities.
Ideally educated to Masters or PhD level.
Flexibility to work out of hours when required.
Please apply by sending your CV and covering letter (briefly outlining your suitability for the role) and confirmation of your status of eligibility to work in the UK to Dr Alison Foster

E: hr@quaypharma.com with "Application for Preclinical Scientist" in the subject line

Competitive Salary
Closing date: 01 March 2019